Did you come here looking for a Honda Express Replacement Carburetor to buy? Then click here!
I thought I'd put together another CL page for the Honda Express and Urban Express. This page will give you an idea of prices for different Honda Express mopeds at a glance.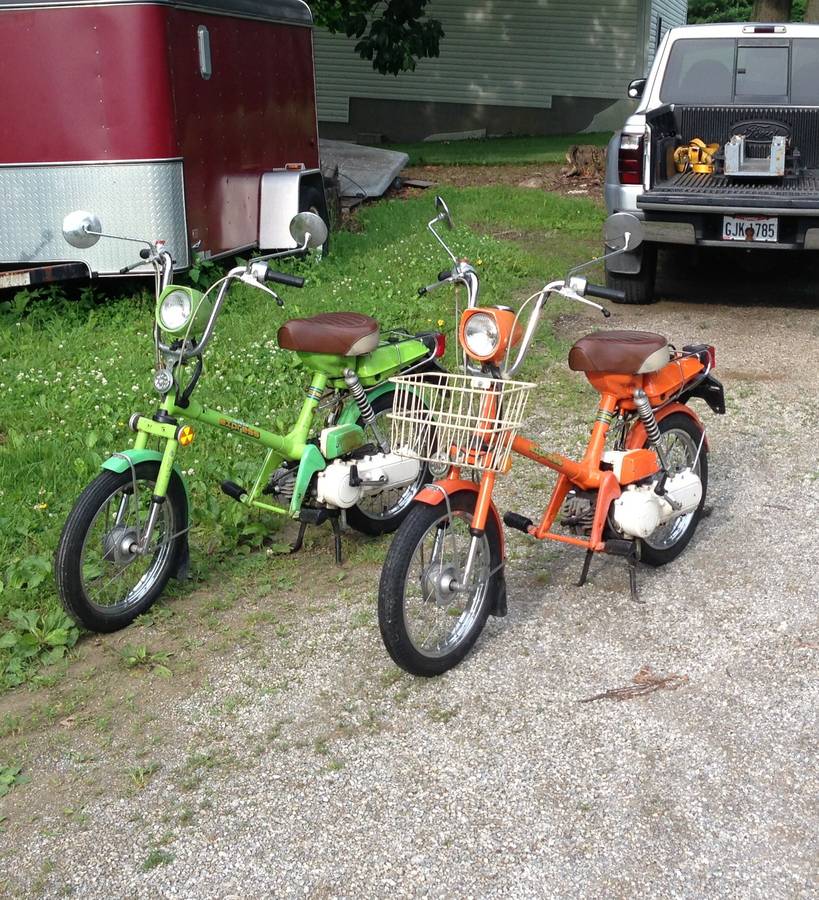 I have two Honda Express NC 50's for sale.
They are in great running condition, which can be hard to find.
Both have around 3,000 miles on them.
$1,000 for both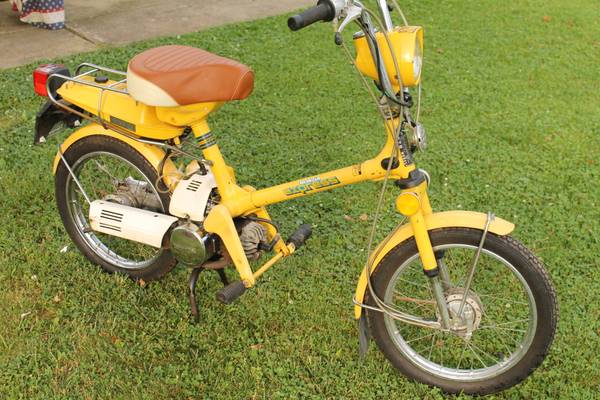 Yellow, Lime Green and Orange are always faves. 1978 Honda Express
Dropped from $800 to $550
In great condition, runs great, starts easy, 1900 miles
All original except new tires, new seat and new battery. .
No missing plastic, everything is there.
The last picture is the clear Ohio title and original bill of sale from Honda, also have original warranty cards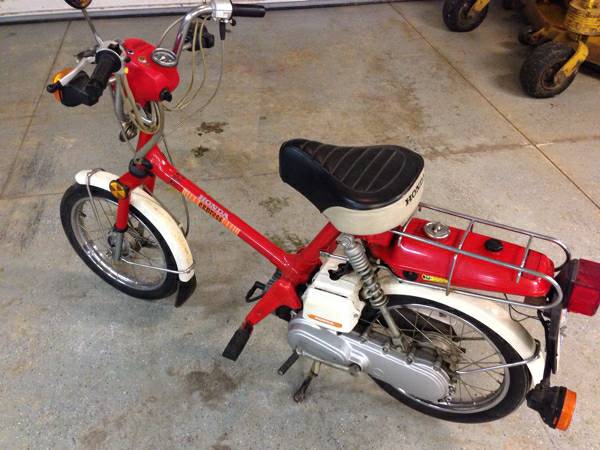 Posted in Akron/Canton, Ohio at end of January 2016, asking $650 with title
Description: 1981 Honda Express. Bike is in perfect original condition. Currently not running but ran great last summer. Likely needs new gas and carb cleaned. Has the original Ohio title. Asking $650 or may consider trades. Please call/text 330.304.96. Thanks.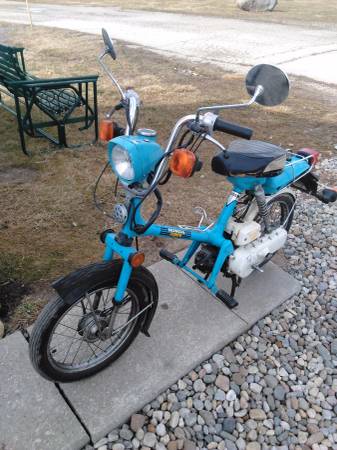 Posted in Ft. Wayne, Indiana 2/23/16 – no price listed, no title
Description: This is a 1980 Honda express moped… Every thing works as it should . . runs and rides great.. This is a great riding and running moped.. Come take it home today.. I am looking to sell it trade for a newer moped.. Must be in good running order ..if u wanna buy the scooter please call me for a price.. Call
show contact info
the BLACKcover over the tire comes off and is all there under that..)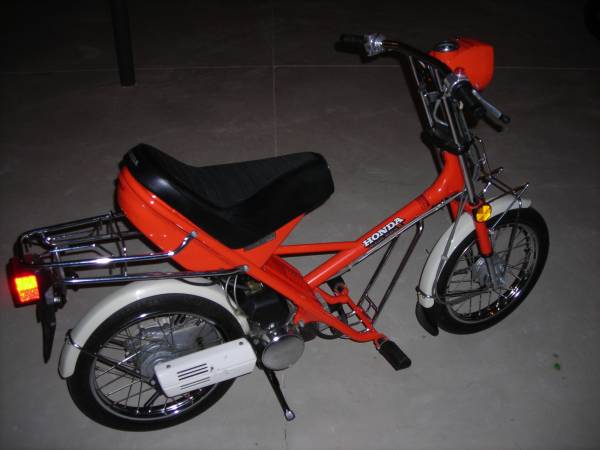 Posted in Detroit Metro on 2/5/16, asking $1150, parts title, ad renewed after it expired
Description: Honda Express Excellent condition. Runs good. All original. Call
show contact info
No text, trades or low ballers.
Parts title???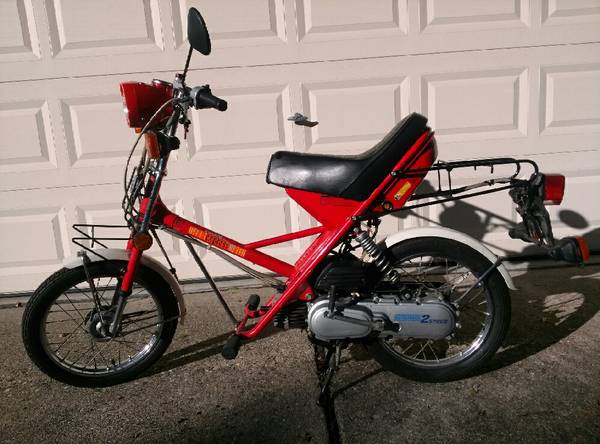 Posted in Detroit Metro on 2/2/16 asking $750 with title
1981 Honda NA50 Scooter / Moped.
Have fun, and save on gas with this fabulous scooter!
Beautiful vintage/retro styling.
Looks great, and runs better!
2454 original miles. Express model NA50.
Perfect to get around town with, or take to college!
Personal vehicle of retired Honda service technician.
Impeccably maintained, but downsizing and must sell!
Won't last at this price! First $750 cash takes it.