I thought it would be helpful to track QT50 sales on Craigslist because people want to know what's that Yamaha QT50 worth.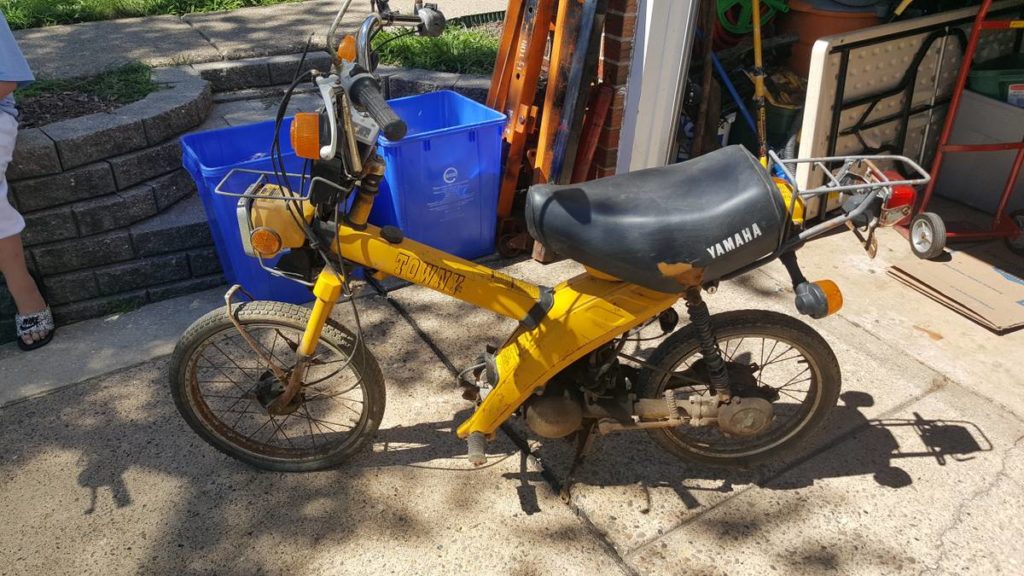 1981 yamaha towny – $300 (NE philly-grant and blvd). Hasn't ran,needs some tlc call or text Bruce at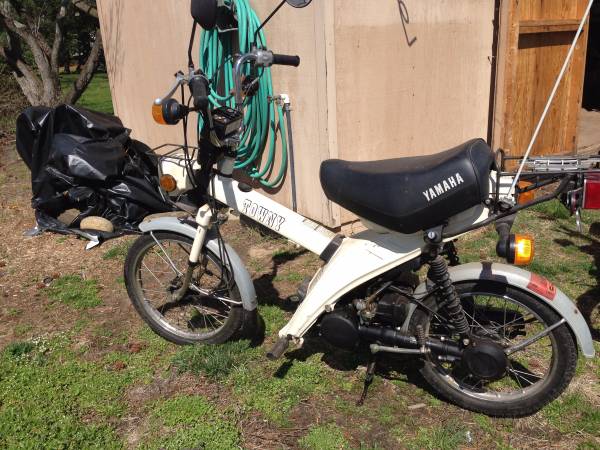 Yamaha Towny Moped 1980's Vintage $200 FIRM has been sitting in garage for over 5 years ran
at that time. Has not been worked on since then or started. "as is"
Garage kept No Title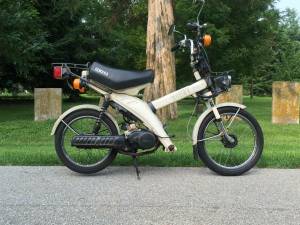 81 Yamaha TOWNY SCOOTER – $700 (mt washington)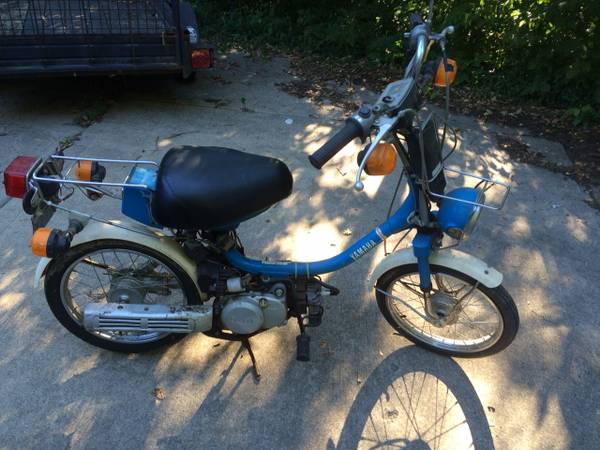 I have a 1984 Yamaha QT50 (No-Ped), I have a Moped Title for it. It just needs a battery and the carb cleaned to be ridden again. These are great for camping, pit bikes etc. their ligthweight, shaft drive great all around scooters and parts are still avail online or at the dealer. Just been sitting in the garage, I also have a 1980 red one (with Title) that is in running condition that I might consider selling the pair. If interested let me know.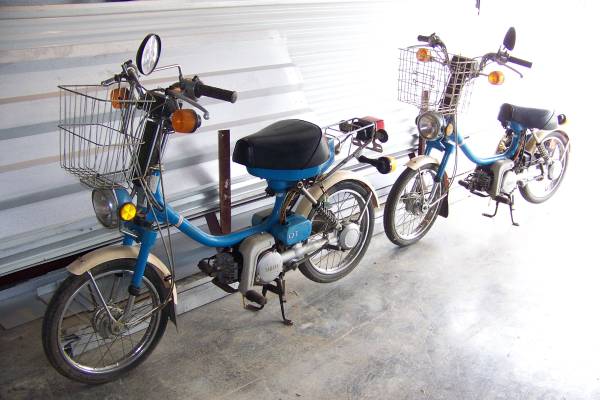 Selling 2 Yamaha QT50 Mopeds.
These were bought together and have been stored for years inside of a storage unit.
One is complete and the other needs only a few simple parts.
Still have the front baskets and the mirrors!
They ran when stored, but will need new plugs, gas, to get running.
These are rare and hard to find, especially 2 together.
No titles.
Must Sell.
First $675.00 cash OBO gets them.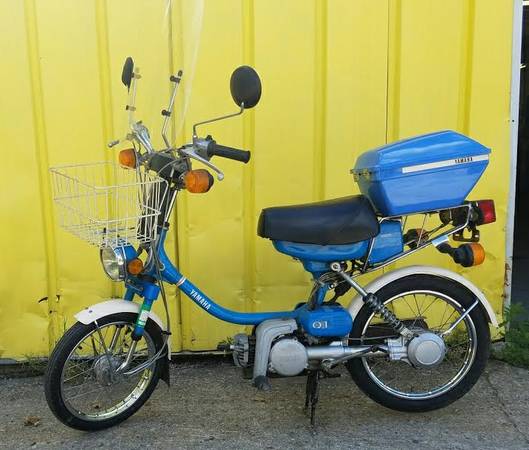 Great antique Yamaha QT50 for Sale. Asking $1,500 or best offer!
Dan Turco and Sons
www.turcosyamaha.com
Tues-Fri: 8:30-5:30
Sat:9-2
Sun and Mon: CLOSED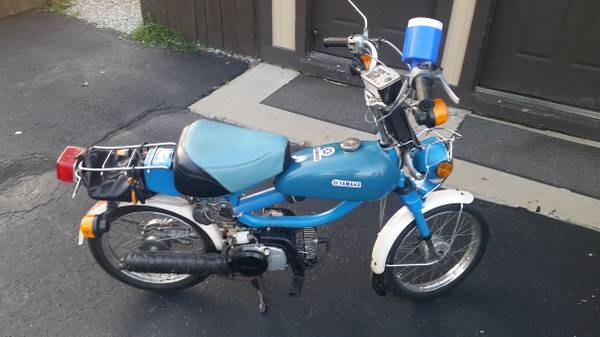 I had to add this one. Detroit Metro. I bought this 1982 Yamaha QT50 with 1400 original miles, currently at 27xx. It goes 30mph.
New Boyesen reed valve
New Carb
New Battery
New magneto coil for spark
Custom Yamaha motorcycle tank
New Leather seat
This bike fires up first kick every time, runs fabulously, never stalls. All lights work. Has great compression and spark. I don't trust the oil injector so I run mixed gas with Yamalube. Moped registration is good until April 30, 2018
Comes with spare plugs and the stock airbox, as well as a flywheel puller
Text or email for questions, firm on price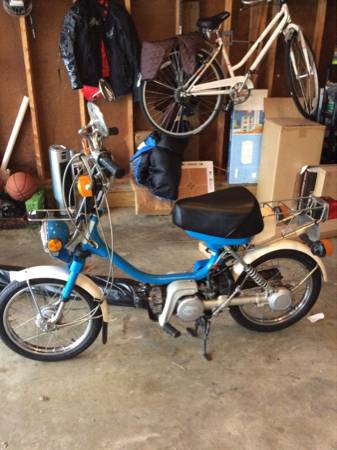 Columbus, Ohio $500
Vintage 81 Yamahopper, great shape, runs fine and starts easily. New Carb, New Tires, New Seat Bucket and Seat Cover. Front brakes need replaced back work fine, all electronics work. 1600 miles. No title, as is. Max speed 30 mph, we have the mirrors just are not in the pics.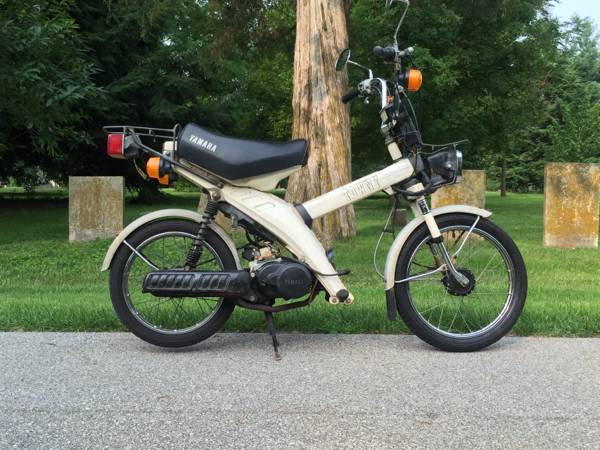 Louisville $1100
Sweet white Yamaha Towny, perfect condition starts up on the first turn everyone! Love this ride just strapped for bills. Hate letting it go:( my loss is your gain! 1100$ OBO no scammers, cash only Please call or text 502-41five-5three8nine. Delivery available depending on location.
Thanks, Dustin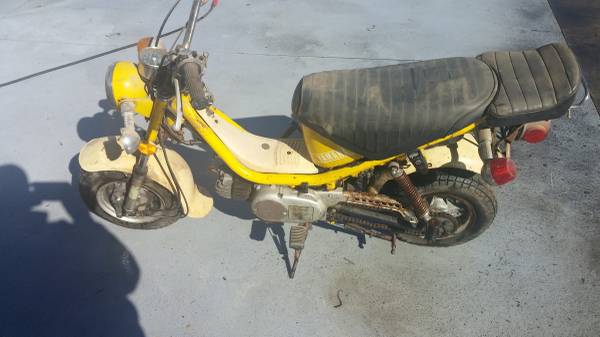 Ft. Wayne, Indiana $400
For sale rare 1975 Yamaha chappy 50 cc engine been sitting for awhile need some lights but most everything is there 4000 miles has not been running in a while first 400.00 takes it call or text Brent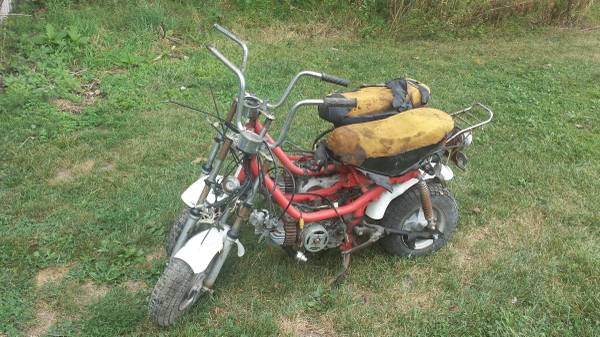 Detroit $150
2 chappys. need tlc. they are both 50cc bikes. I also have a box of parts. call or txt.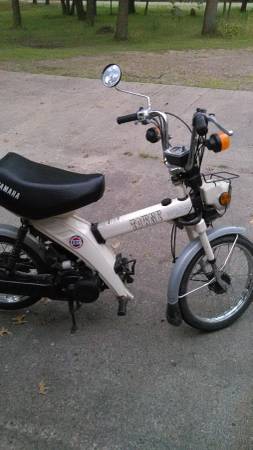 82 yamaha towny This thing is great shape and run great 180miles to gallon has about miles on it $800obc offer if interested ask for # thanks Minneapolis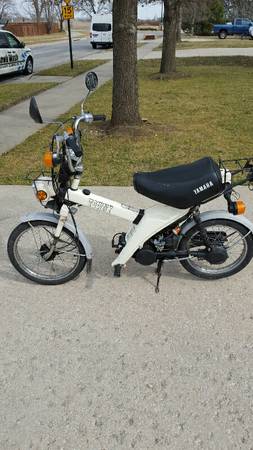 Lawrence, Kansas $900
awesome moped, runs great. saving for a car. NO EMAILS! NO EMAILS! NO EMAILS! NO EMAILS! If you want to to contact me call me or text me.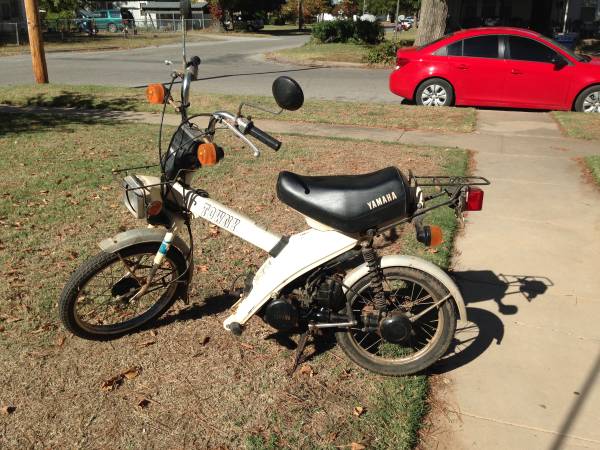 Oklahoma City $400
If you are in to the classic scoots, then this may be for you. You sure don't see these much anymore, but you can check them out on you tube. I drove this recently after it was sitting in my garage for over a year, un-started. It started right up. The main issue with this is that it needs new tires, they are dry rotted and not safe to ride on. It's got an automatic transmission, so if you've got kids or grandkids that you would like to get them something easy to ride, this is for you. I bought it to fix up for my granddaughter, but her family moved to Virginia.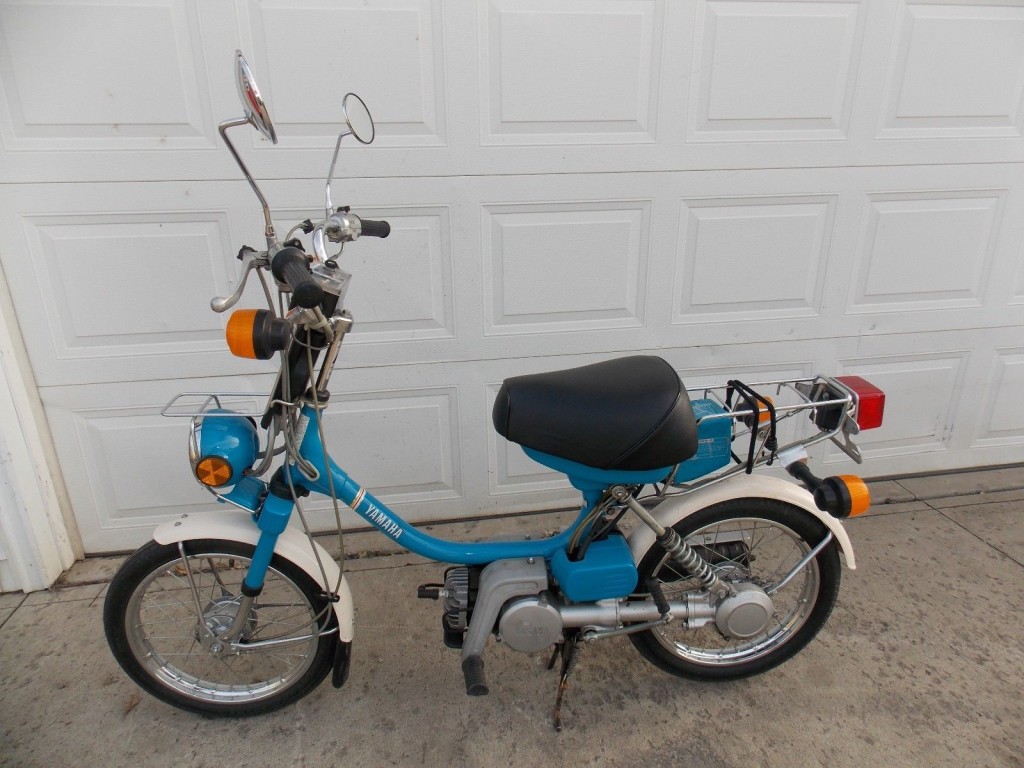 Aberdeen, South Dakota
This is a really nice running little Yamahopper. It is a first year model QT50 & has no odometer unlike all later models. It is in great condition & everything works very well. I have rode this quit a bit over the last year & just love it. It gets tons of smiles too but I just can't keep all my toys.. When I say everything works well I mean all the lights, signals, speedometer & indicator lights. The brakes are both adjusted & easy to pull. The engine starts on the first kick every time unless it's been sitting for several weeks. I did just change the gear oil and installed a new air filter & battery. I don't see any damage to the scooter & it looks very original. It does show some wear but very minor considering it's age. I do have a clean title in hand. Local pickup in Aberdeen South Dakota only. Cash on pickup. Thank you!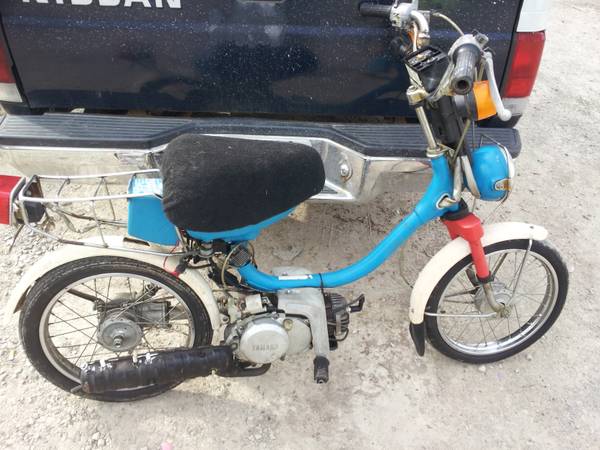 Louisville, KY $275
I have a 1985 yamaha qt 50 yamahopper moped starts right up fun little scooter for more info call text or email serious calls only please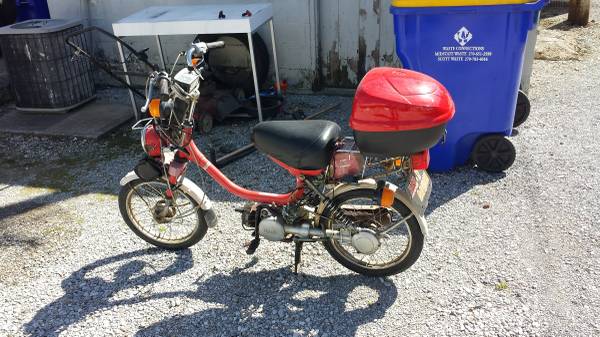 Franklin, KY $250
1984 Yamaha moped, had been hard to start and keep running lately, may be a carb issue, not sure, could use some tlc, it's a vintage moped, would make a good fixer upper,$250obo, call or text 270776five zero five one, thanks.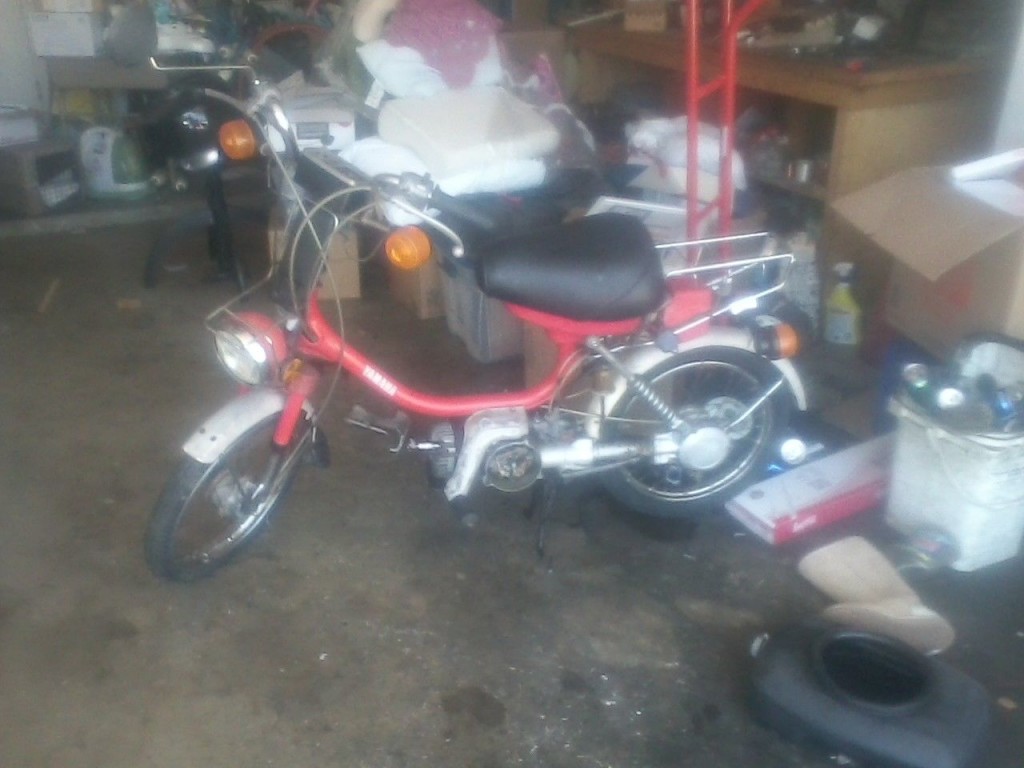 Upland, CA
1983 yamaha qt50 good cond needs a flywheel and previous owner mushroomed the flywheel side of the crank shaft threads not bad can be easily fixed in the right hands motor has great compression not locked up bike is complete and has the key local pick up only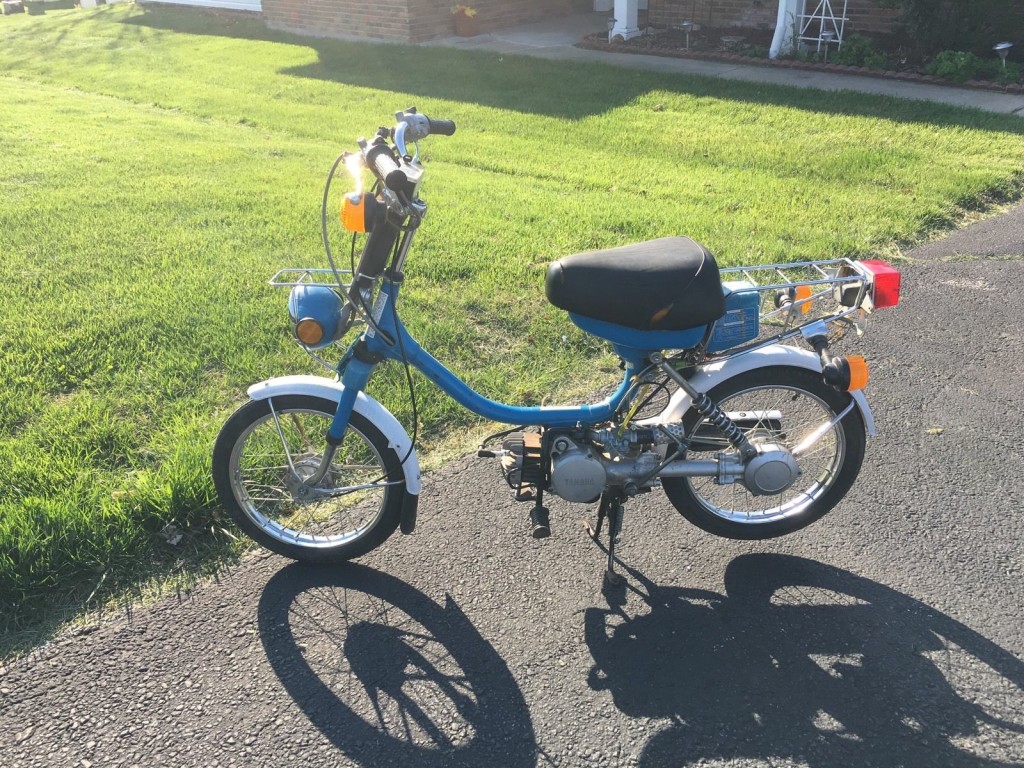 Kirksville, MO
Up for sale is my running, riding Yamaha QT50 with 900 miles. This is a great little scooter for getting around town/campus or for someone without a license. This bike runs and rides great. Only thing it needs is a speedo cable. Oil/gas mixer still works, so there's no need for the pesky task of mixing gas and oil yourself. Overall is in great shape. It's a little rough around the edges but aren't we all? It's a solid bike that will get you where you need to go. No clutch to worry about so it's perfect for a beginner!