In this video, I go over what I've done to this Urban Express, what I plan to do and some of the advantages of the Urban Express over other peds.
Here's what didn't show up on the video and was in the carb: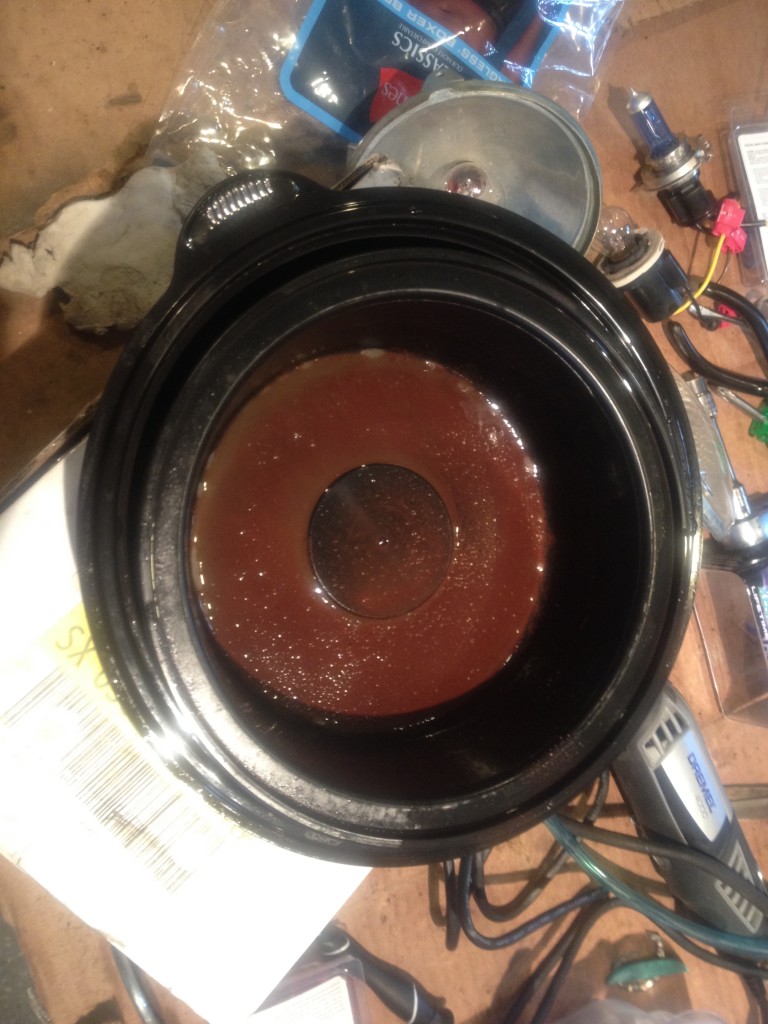 11/27/16
That was one messy carb. Anyhow, thought I'd do a little update on the NU50. I put on the MLM pipe and a K&N filter. Upjetted to a 90 jet. Believe it or not, it ran rich with a 90 jet and the original air box. Maybe a jet around 87 or the stock 85 jet would've been just right. I then tried a mesh air filter with the 90 jet which helped some and finally went to the 25mm K&N filter which helped more. Probably still a little rich. A quick helpful hint, you can remove the elbow from the back of the stock air box and use that to connect just about any 25mm air filter to that. In fact, you may be able to go up to a 28mm air filter with that connection.
I'm also running premix but the oil injector is still installed. I just drained the oil tank. I prefer to leave the oil injector installed in case I ever want to go back to it and a lot of times the oil injector is throttle controlled (I don't remember off the top of my head on this bike). If you remove the oil injector, you often get rid of a cable from the injector to the throttle with it. Without the resistance from that cable, the throttle will not release correctly. I do have a video on these changes which I will post shortly.
3/14/17
I need to catch up a little bit. I put an MLM exhaust on the Urban Express.
I started out with about a 92 main jet but that was way too rich. So I'm down to an 82 main jet which seems fine. Stock main jet on an Urban Express is 85 so it shows you how rich these are set up to run from Honda. I also am no longer using the oil pump and just running premix at about 50:1. I do 35mph easy (at least that is what the speedometer says). I'll have to GPS it and compare. I put on the huge K&N air filter. I need to adjust the weights in the variator. I'll either take out three of them or come up with some other weight combination. I think if I get some higher rpms out of it, the pipe will kick in sooner. I'll report back soon. Take off from a stand still is not that great. Maybe changing the variator set up will help that as well. This is also my first foray into really trying to tune the variator and clutch. I have the GY6 clutch to install, a new torsion spring and some new Malossi clutch springs. I'll do some research and report back.
I'm also still having trouble with blowing out the headlight and the tail light. I came across this thread at mopedarmy.com. As is typical of such threads, the author never reported back with his findings. I'm going to try that trail tech regulator and see if that cures my headlight/tail light blow outs.
Here's a nice little example build to follow.