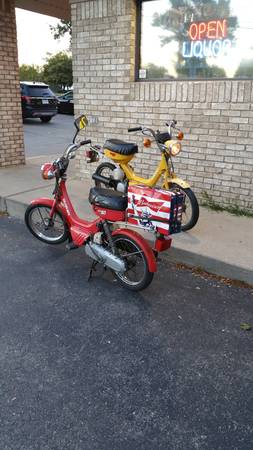 Detroit, Mi
1982 suzuki shuttle FA50, 4k miles, fresh tune up. Starts on first kick. Rear brake line seized.
$650 cash
Trades welcome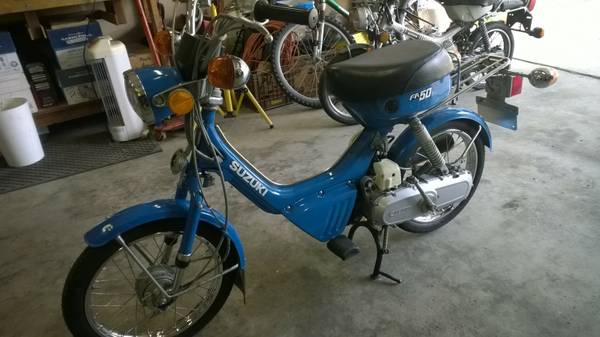 Lafayette, In
1985 FA50 Suzuki Scooter excellent condition. Just serviced Low Miles $550 this weekend 1981 Honda Express poor condition almost complete $100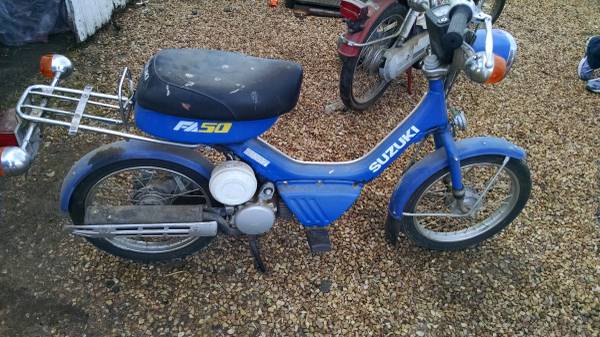 Harrisonburg, VA $300
Vintage 1978 Honda Hobbit all original that I know of. Vintage 1987 Suzuki FA 50 all original that I know of. Don't know if they run haven't messed with them. Call or text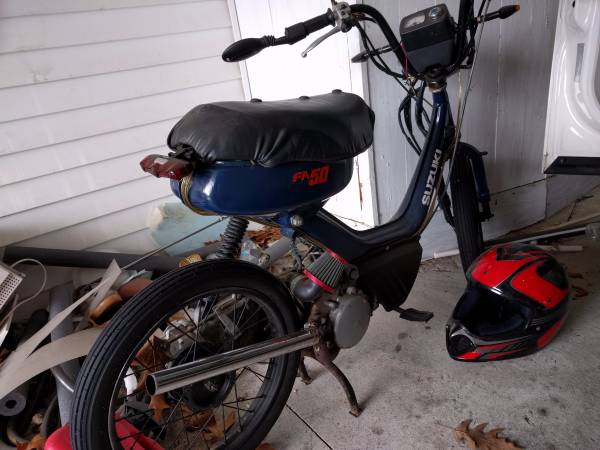 Nashville, TN
I was given this 1982 Suzuki fa50 in pretty rough shape. From there, we have added new brakes, new intake, removed all excess weight, added smoked turn signals, and converted to true straight piped exhaust. After these modifications the moped is in good running condition. The carb is tuned for high end, so it will do 35mph. Feel free to shoot me any offers at 615-3nine0-one897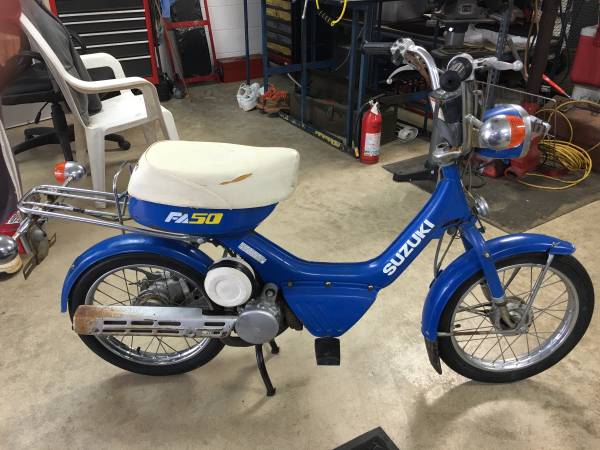 Noble, Ga – $400
Nice moped, starts right up and runs real smooth. If your looking for a fun ride for the summer that cost less this would be a great choice, no insurance is required on this model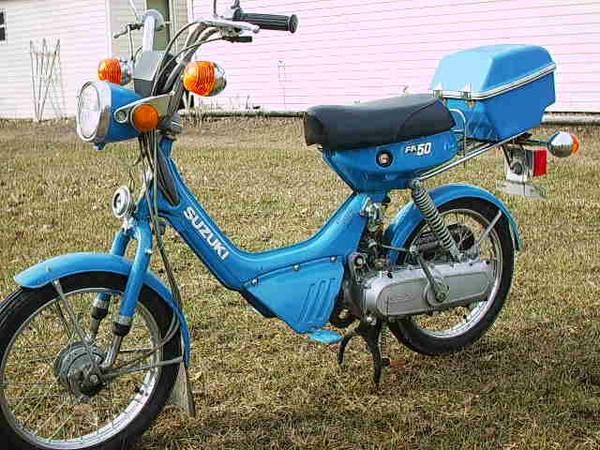 Madison, WI – $500
nice scooter with low miles in great shape! runs great!cool little hard bag on back! title is lost by a previous owner!dont know how hard it would be to get one if that is a issue!build date 10/85 with only 1126 miles
Madison, WI – $550
1984 Suzuki FA50 kick-start, two-stroke oil injected moped, with 3,600 miles, a clean title, and in running order. Tube in back tire needs replacement, otherwise it is set to be ridden as is. Used primary as a camp ground moped, but was used to get around on campus for past two years, always stored indoors and winterized for the winter season. Asking $550 or best offer. Feel free to contact with questions and inquires.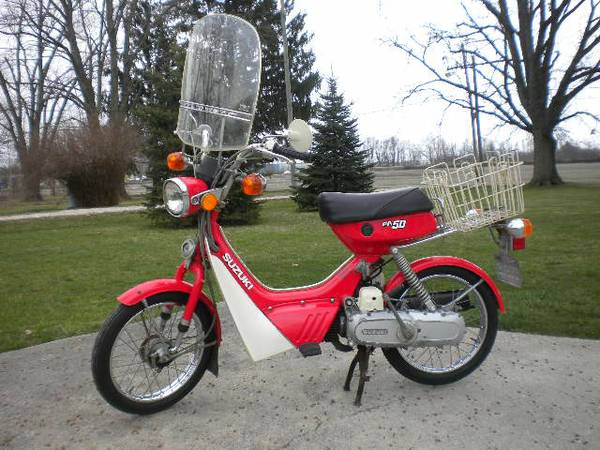 Newark, Ohio $875
1986 Suzuki FA50 Scooter – 1800 miles – SUPER CLEAN – all original. Has the windshield and the original Suzuki basket. The basket is not attached. The key chain holder has a Suzuki FA50 on it.The scooter has turns signals and all the lights work. It runs great and fun to ride. Great vintage scooter for a pit bike or campground. Has Ohio TITLE.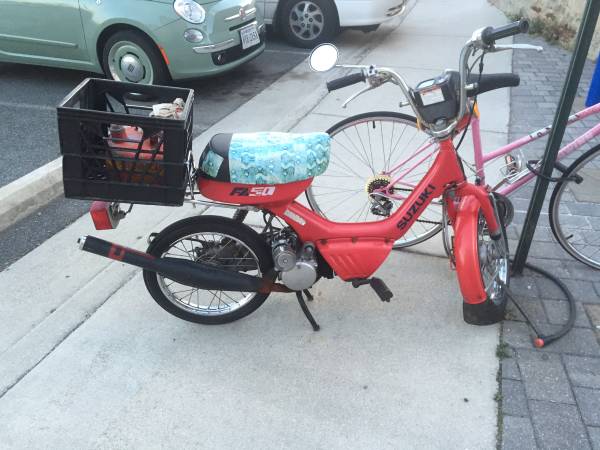 Richmond, Va $350
1991 Suzuki fa 50 needs a few things to be road ready but currently runs, has upgraded carbs and head. Message for any questions.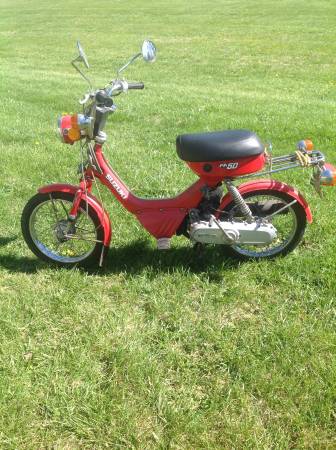 Dayton, Ohio – $325
1982 Suzuki fa 50 runs good
Cincinnati, Ohio $450
We have a 1985 Suzuki FA50, Just put on new fender and air box, Has title and manual,
Needs Carburetor cleaned, But can hear run. Open to offers
We are open Wed thru Sun. 10 to 5
We are located inside the Rinks Plaza flea market
9651 Hamilton Ave. Cincinnati Ohio 45231